Why choose our high school?
In the General, Technological and Vocational High School, you can build your own study path,
A personalized, adapted, secure, and flexible study path where you can switch from school status to apprentice status and vice versa
Our high school has 9 specialty courses, 3 optional courses and 4 options that offer a large number of possible combinations (see details in the high school brochure)
Our high school help you to reach your goals, succeed in the Baccalaureate and determine your higher education project
Our high school is open to the international stage, with the possibility of studying abroad, taking language certifications, and even learning Japanese!
Our high school is digital with individual digital textbooks but also flipped learning classes, serious games and many other possibilities to use and master the latest computer technologies
Our high school is where you can enjoy your high school years, with many cultural trips (museum visits, opera, etc.) sports (PE option, climbing on our competition wall!) and artistic pursuits (Arts option with, why not, the designing of a life-size graffiti or a theatre workshop to go on stage or a music workshop to sing or play music at lunch time and give a concert at the end of the year!)
Our high school is also a CFA (training center) with professional training courses that allow students to take themselves into jobs in the engineering, environmental and nuclear sectors that are in demand today
Finally, we have an on-site and mixed sex boarding school, a privileged place of work where a pedagogical and educational project governed by specific regulations is implemented.
La Salle High School in 2023 is a school that is constantly evolving, which is opening up new training courses, and which trains students for the professions of the future.
It is an institution that reveals the talents of each individual.
First year in high school - "Seconde"
In this year, the student builds his or her educational path: general or technological studies? Choice of specialties + options ?
Second and final year of the General Baccalaureate
These 2 years are the last years in high school to prepare for the French high school diploma – general baccalaureate
Second and final year of the BAC STI2D
The Baccalaureate in Science & Technology of Industry & Sustainable Development is designed for high school students who are interested in technological innovation that respects the environment and who are looking for a concrete approach to science teaching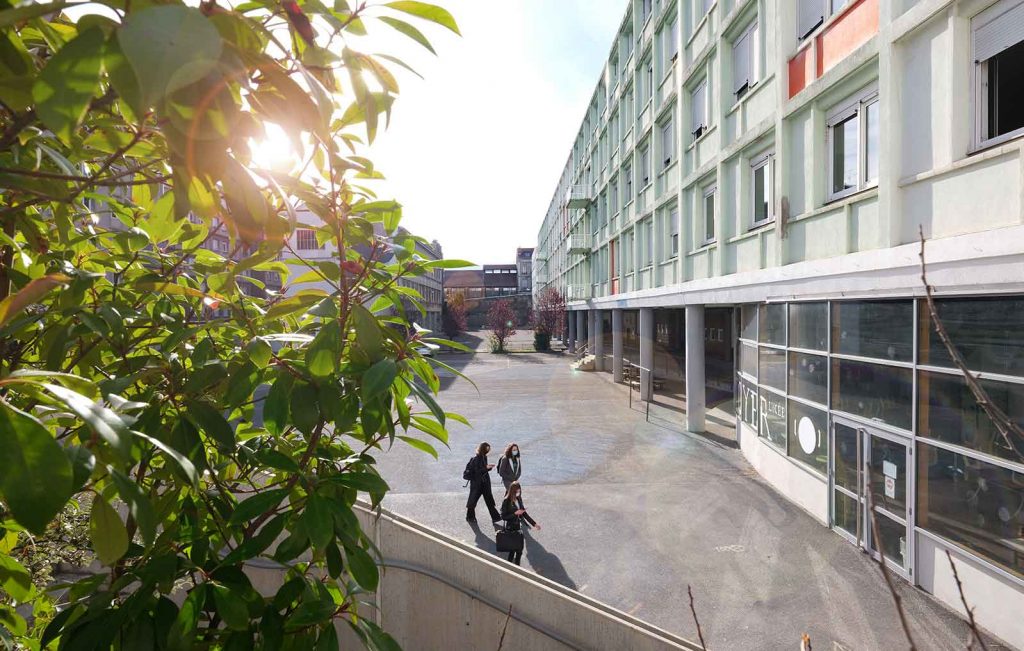 Our high school and the reform of the Baccalaureate
There is no longer a set path in the general baccalaureate, but rather options chosen by each student according to his or her wishes and ambitions. Thus, high school students must choose specialties in the last two years.
The new Baccalaureate is based partly on continuous assessment and partly on final exams.
The written and oral French test takes place at the end of the second year, as it did for the previously.
In the final year, two written exams on the specialty courses take place in the spring and two exams take place in June: the written philosophy exam and the oral exam prepared throughout the final two years.
Continuous assessment is composed of national tests organized during the final 2 years.
Enjoy your high school years!