Import-Export Area Manager
International trade - Year 3
Undergraduate program / Bachelor's degree
Semesters 5 & 6
Certified RNCP level CEC 6 – 1-year programme – 180 ECTS credits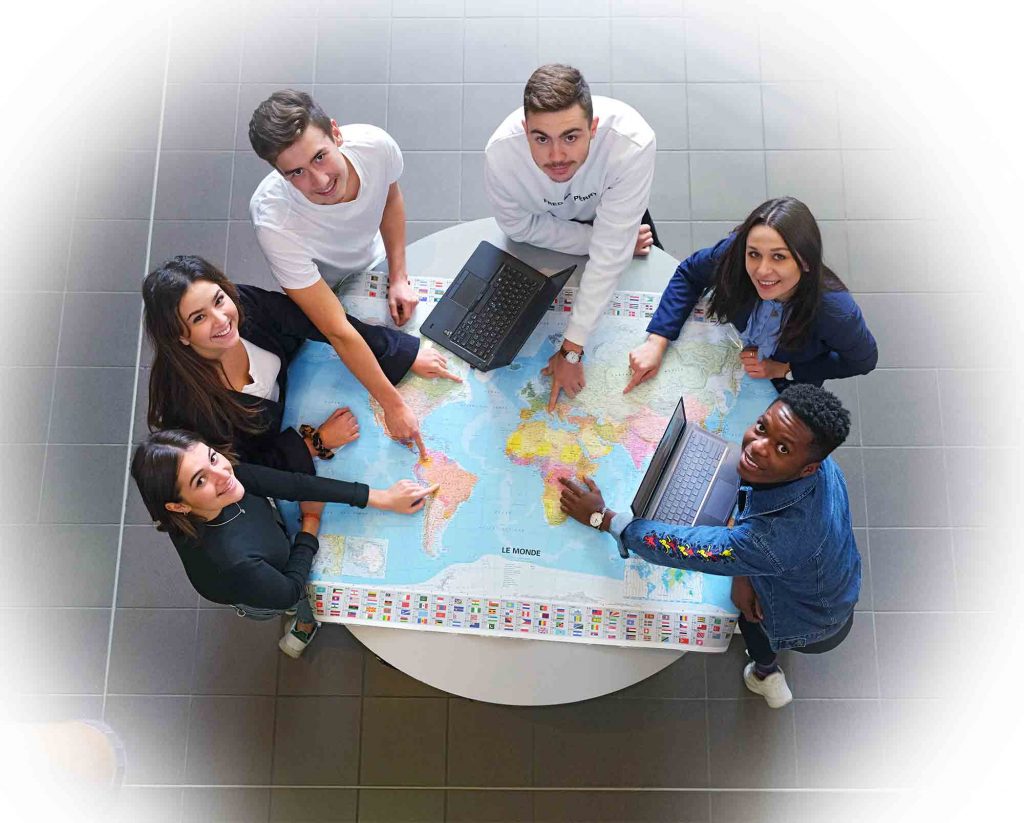 Do you wish to deepen and professionalize the knowledge acquired in BTS program…
Are you looking for a work-study program, focused on international trade and appreciated by companies…
Are you determined, ambitious and ready to carry out international missions.
The Bachelor's degree is a Bac +3 title oriented towards internationalization and professionalization. At La Salle EMCI, the Bachelor's degree trains international trade specialists: import-export area managers, international buyers, international product managers or export salespeople working in SMEs or large groups.
And because a short interview is better than a long speech, we asked Pierre-Louis to share with us his experience of the Bachelor RZIE:
To implement the international strategy on its area
To manage the administration of international purchasing and sales
To manage the international activity in a specific zone in a responsible way
Teaching Unit 1: To develop international business potential

Purchasing & sourcing
Management
International development
communication
Export project 1

Teaching Unit 2: To implement international strategy

Law
Negotiation
Business English
Second foreign langage
Export project 2

Teaching Unit 3: To manage the administration of purchases and international sales

Supply chain management
Import / export
Admin
Data base management
Export project 3

Teaching Unit 4: To manage the international activity with a responsible approach

Geopolitics
Conferences
Financial analysis & management
Corporate social responsability
Project management

Teaching Unit 5: Company experience – Internship
Validation through continuous assessment and final examination
Work /study program over 2 semesters with 13 weeks in class and 39 weeks in a company in order to gain invaluable professional experience in international trade
Import – export area manager
International Product Manager
International buyer
Import-export sales manager