Industrial Control and Automation
2-year undergraduate program
Semesters 1 to 4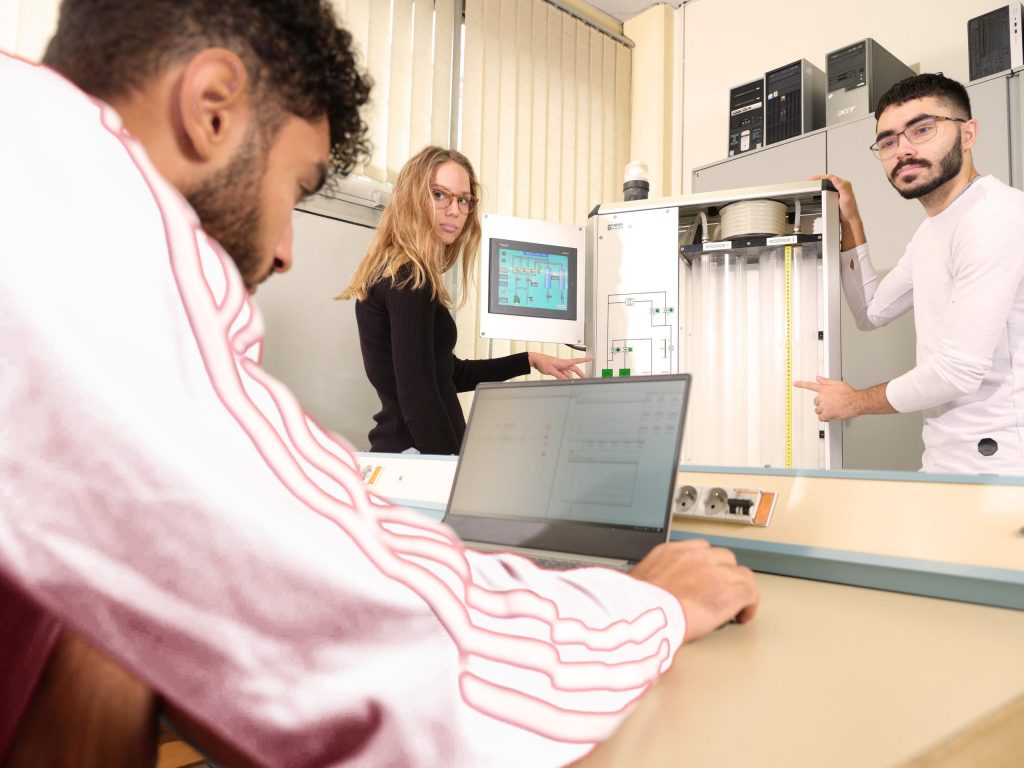 During the study phase, the CIRA technician designs the control and command part of an industrial installation. After analyzing the production process, he defines the automation solutions, makes the dimensioning calculations, chooses the equipment from the manufacturers' catalog, and creates diagrams and programs. He can be in charge of controls, tests or installation. He then proceeds in the laboratory to the calibration of the measuring and control devices. He supervises the assembly of the equipment. It performs the adjustments on site. It sets out the test procedures to be followed. Responsible for maintenance, he/she establishes the intervention methods, draws up the maintenance or repair work schedule, and ensures the maintenance of complex equipment.
This professional can also take charge of the implementation and operation of an installation as well as the technical assistance and the animation of the exploitation or maintenance teams.
And because a short interview is better than a long speech, we asked Valentin to share his experience of the BTS CIRA :
Design the control and command part of an industrial installation (analyze the operation of a production of a production unit, deduce automation solutions, draw up diagrams and programs, choose equipment)
To proceed in laboratory to the calibration of the measuring and control devices, to control the assembly of the installation, to adjust on site, to define the procedures of checking and tests necessary to the starting of the production unit
Define intervention procedures, establish work schedules (maintenance, repairs), ensure the maintenance of the equipment
Carry out the adjustments, start the production unit, seek its optimal operation, propose possible modifications
Respect the safety rules and regulatory standards (technical quality, environmental…) that apply in the company
General studies
French
English
Mathematics
Professional studies
Regulation
Instrumentation
Automatism
Physical Sciences (chemistry, electricity, thermodynamics, fluid mechanics)
Digital control system
Quality, Health, Safety and Environment
Courses are spread over 4 semesters with an internship between semesters 2 & 3.
The studies include theoretical courses on campus, with practical training in companies and on campus. A technical project is undertaken with the teachers and personalized accompaniment is offered.
A 12-week internship at the end of semester 2 is carried out in a company in France or abroad in order to put into practice the courses studied throughout the year and to gain invaluable professional experience.
In the areas of
Green energy, agri-food, sustainable development
Chemistry, nuclear, petrochemical, water treatment…
In functions of
Automatician
Instrumentalist
Process control
Technical sales representative
The course is open to applicants with a general or technical baccalaureate or equivalent high school diploma